Submitted by MAGA Student
Posted 6 days ago
A new analysis has suggested that the FBI may have planted a spy inside of the Trump campaign to cover for the establishment.
From Free Market Shooter:
fmshooter.com
Last week, the Department of Justice failed in its battle with Congress after House Intelligence Committee members were allowed to view classified documents regarding a top-secret intelligence source that had been part of the FBI's investigation into the Trump campaign.
Speaking on Thursday, Speaker Paul Ryan backed Devin Nunes's request for information on the FBI source saying that Nunes's request was "wholly appropriate", "completely within the scope" of the House Intelligence Committee's investigation, and "something that should have been answered a while ago".
Instead of being forthcoming with this damning information, the Department has instead deliberately sat on it – refusing to turn any of it over.
After Nunes issued a letter and subpoena demanding details, Rod Rosenstein – Deputy Attorney General – accused the House of "extortion" and publicly declined to release any of the information. The best argument behind Rosenstein's refusal was that revealing any details on the source could result in "loss of human lives".
According to the bombshell Wall Street Journal report, it is likely the FBI implanted a spy into the Trump campaign during the 2016 election:
Read more:
fmshooter.com
Please share and comment!
---
---
This was also posted about 7 days ago.
FBI May Have Their Smoking Gun On Trump Campaign
According to a recent report, the FBI warned about the Russian Oligarch who was linked to lending Michael Cohen money. As reported
npr.org
The FBI warned four years ago that a foundation controlled by the Russian oligarch who allegedly reimbursed Donald Trump's personal lawyer might have been acting on behalf of Russia's intelligence services. FBI Assistant Special Agent in Charge Lucia Ziobro wrote an unusual column in the Boston Business Journal in April of 2014 to warn that a foundation controlled by Russian energy baron Viktor Vekselberg might be part of a Moscow spying campaign that sought to siphon up American science and technology. "The foundation may be a means for the Russian government to access our nation's sensitive or classified research, development facilities and dual-use technologies with military and commercial applications," Ziobro wrote. "This analysis is supported by reports coming out of Russia itself." Fast forward to this week: Vekselberg's name has been in U.S. headlines because of allegations about his involvement with payments to Trump's longtime lawyer, Michael Cohen. A lawyer suing Trump and Cohen, Michael Avenatti, released a document on Tuesday charging that Vekselberg might have reimbursed Cohen for the payment he made to Avenatti's client, porn actress Stormy Daniels. Avenatti's document has not been fully verified but important aspects of it have been confirmed. Andrey Shtorkh, a spokesman for Vekselberg, did not respond to a request for comment. The FBI did not respond to a request for comment. A U.S. investment firm that last year was listed among the "group structure" of a company that Vekselberg controls has acknowledged making payments to Cohen. But it denied that it served as a pass-through for Vekselberg or anyone else outside the United States trying to funnel money to him. Columbus Nova later said that it is not controlled by Vekselberg and he exercises no direction over what it does. FBI investigators reportedly stopped Vekselberg on his way into the United States earlier this year to question him. The 2014 column written by Ziobro suggests that Vekselberg has been of interest to U.S. intelligence officials for some time — well before the counterintelligence investigation into Russia's attack on the 2016 presidential election.
What do you think folks? Does the FBI have something?
---
This was also posted about 12 days ago.
Well well well. The FBI actually exonerated Michael Flynn
The DOJ/Special Counsel redacted the parts of the House Intel report that essentially exonerates General Michael Flynn from the false statements FBI charge. In their statement they explicitly stated belief that Flynn did not lie in the FBI interview for which Special Counsel Robert Mueller has since prosecuted him on false-statements charges. From
foxnews.com
"The excessive and sloppy redactions applied to the House Intelligence Committee's Russia report deny the American people the opportunity to know and understand the report's full findings and conclusions," Nunes told Fox News. A key section of the report concludes FBI agents "did not detect any deception during Flynn's interview" despite his eventual guilty plea in the special counsel's Russia probe for making false statements. A source familiar with the House Intelligence report told Fox News that heavily redacted sections on pages 53 and 54 back up the report's conclusion about Flynn, and the source challenged former FBI Director James Comey's public statements on the issue. In his interview last week on Fox News' "Special Report," Comey denied that he ever told lawmakers his FBI agents didn't believe Flynn intentionally lied.
The Michael Flynn case is another example of rank prosecutorial abuse. The FBI also threaten to indict Flynn's son if he didn't plead out. This from an old Forbes article
forbes.com
"With Special Counsel Robert Mueller expected to indict both Michael T. Flynn, President Donald Trump's former national security adviser, and Flynn's son, Michael G. Flynn, in connection with the investigation into Russia's intervention in the 2016 election, speculation is mounting as to whether the elder Flynn will plead guilty to help his son, and in the process help himself. The elder Flynn's lawyers recently stopped communicating with the President's legal defense team, which some interpret as Flynn preparing to cooperate with Mueller. While Flynn certainly is focused on his own potential liability, that his son is a "subject" of the investigation places the elder Flynn in the difficult position of cooperating and accepting criminal culpability, rather than fight, in order possibly to prevent his son from being prosecuted."
President Trump needs to use the Powers he has to get all documents requested, unredacted turned over! It seems they're redacted to cover up lies!
---
This was also posted about 13 days ago.
BREAKING: Shots Fired! Trump Just Went For the FBI Agent!!
President Trump fired off on the FBI in a tweet early Monday morning that questioned why Agent Peter Strzok had not been removed from the agency. As reported by
foxnews.com
"Lisa Page, who may hold the record for the most Emails in the shortest period of time (to her Lover, Peter S), and attorney Baker, are out at the FBI as part of the Probers getting caught? Why is Peter S still there? What a total mess. Our Country has to get back to Business!" Trump tweeted Monday morning. Page, who worked for a 45-day detail on Special Counsel Robert Mueller's team, returned to work in the FBI's Office of General Counsel in July 2017. An FBI spokesperson confirmed to Fox News that Page "resigned" Friday to "pursue other opportunities." Page and Strzok have come under scrutiny for their anti-Trump text messages. Strzok also worked on Mueller's team, up until August 2017, when he was reassigned to work in the FBI's human resources division following the revelations that the two were romantically involved and exchanged politically charged text messages. "Immediately upon learning of the allegations, the Special Counsel's Office removed Peter Strzok from the investigation. Lisa Page completed her brief detail and had returned to the FBI weeks before our office was aware of the allegations," Peter Carr, spokesman for the special counsel's office, told Fox News in an email in December. As of last week, sources told Fox News that Strzok was still working at the FBI in human resources.
What do you think is going to happen at the FBI? Strzok can't really be removed until the completion of the misconduct investigation but they could get him to resign. Please share and comment with your thoughts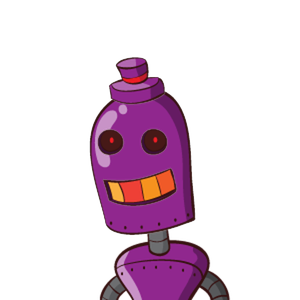 Janet
5 days ago
(report)
Nothing but a witch hunt. And Mueller and Rosenstein are RUINING the FBI'S great name. Absolutely sickening. Even some Democrats have grown tired of it also.
You are not signed it. Please comment on article to sign in.
---