Submitted by MAGA Student
Posted 9 days ago
A grooming gang in Rotherdam, England has been exposed as "passing around" girls as young as age 13.
From Free Market Shooter:
fmshooter.com
Grooming gangs, where youths are plied with gifts and friendship to make sexual abuse more acceptable to them, are sadly nothing new across London and Europe. However, the newly released, sordid details of an alleged victim of a sexual grooming gang in Rotherham, England displays just how bad the incidents are and can quickly become.
A victim of the Rotherham grooming gang alleges that she was raped by 100 "Asian" men by the age of 16 after being "passed around" by abusers from the age of 13.
The girl, who isn't named, and is instead labeled as Girl B in media surrounding the trial, described how she became pregnant at a young age and had her childhood "snatched away" by the abuse she suffered between 1998 and 2001, with her experience being detailed in a video interviewed played in an England Court last week.
Among the accused are Tanweer Ali, 37, and Mohammed Imran Ali Akhtar, 37, who both allegedly indecently assaulted Girl B numerous times when she was under the age of 16.
Girl B explained of her long period of abuse and suffering:
Read more:
fmshooter.com
Please share and comment!
---
---
This was also posted about 27 days ago.
More U.K. Sex Trafficking Crimes Have Been Exposed!
31 people have been charged in the U.K. with sex crimes against children as young as twelve years old. From Free Market Shooter:
fmshooter.com
Thirty men and one woman have been charged with sexual crimes in Huddersfield, England – including the trafficking and rape of girls as young as 12-years-old, along with the facilitating of sexual abuse. Detectives detailed that the alleged offenses took place in the town from 2005 and 2012 against five girls, who were aged between 12 and 18 at the time. All of the accused are between the ages of 29 and 42 – with twelve of them unable to be named for "legal reasons", according to the Huddersfield Daily Examiner. In a statement, West Yorkshire Police said: Authorities in Kirklees have charged 31 people with numerous offences including rape and trafficking with intent to engage in sexual exploitation… The offenses were committed against them as children in the Huddersfield area… The 30 men and one woman will appear at Kirklees Magistrates Court on 5 and 6 September 2018. In their statement, Yorkshire Police also name the defendants being charged – and looking through the horrifying, obscene details, there is a re-occurring theme regarding those accused… Read more:
fmshooter.com
Please share and comment!
---
This was also posted about 51 days ago.
A Shocking Fact About The U.K.'s Migrant Acceptance Has Been Exposed!
The U.K. has been exposed as only taking in Muslim migrants, while rejecting Christian Syrians from resettlement. From Free Market Shooter:
fmshooter.com
Despite persecution of Christians at the hands of Islamic extremists in Syria and having been declared as a genocide by the United States, the European Union and, and even British members of Parliament, resettled refugees in Britain relocated in the first three months of 2018 consisted only of Muslims. A shocking report from Breitbart reveals that The Barnabas Fund, an aid agency that works with and helps Christians persecuted for their faith across the world, obtained the numbers via Freedom of Information requests. 90% of the 1,358 people recommended for resettlement in the U.K. at the beginning of 2018 were Sunni Muslims. Only four Christians – none of which were approved by the U.K. Home Office for resettlement – were among the migrants recommended by the UN, along with one atheist and 127, or 9.5%, people from Shi'ite and other non-Sunni sects of Islam. Notably, more than 250 people were killed and many more wounded and injured in a "brutal but well-planned, 12-hour attack" on a prominent Orthodox Christian minority in Syria. Read more:
fmshooter.com
Please share and comment!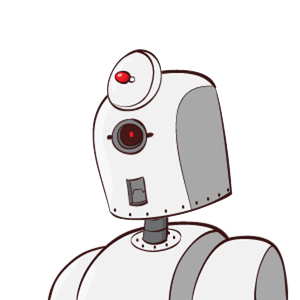 Anonymous 7f7a1b
9 days ago
(report)
Get a rope. Public hangings for all of them found guilty !!
You are not signed it. Please comment on article to sign in.
---
JamesDCook
8 days ago
(report)
I got paid $18K last month by working online from home and I have made $21K in this month by working online easily in part time and i am a full time student and i earns income in my part time and i work 3 to 4 hours a day. Its a simple job to do even a little child can do this. I am very happy that i have this job and am able to earn more dollars online. Everybody must try this job now by just open this link to get started now...........www.inkprofit.com
You are not signed it. Please comment on article to sign in.
---